Octopus stock and deliver the Philips PFA351 ink film and offer fast delivery all over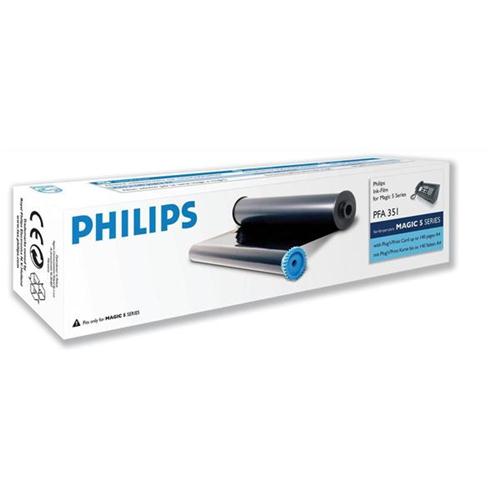 Manchester and Cheshire using our fleet of vans.
Philips PFA351 Ink Film
Manufacturer: Philips
Model: PFA351
Other references: 348938, PFA 351, PHPFA351
Capacity: 140 sheets
Cartridge Type: Ink Film (thermal)
Print Colour: Black
Genuine or Compatible: Genuine Philips
Compatible Machines: PPF631, PPF675, PPF685, PPF685DUO, PPF695
Other Colours Of Toner cartridges:
Mono fax machine, no other cartridges required
Compatible Drum Unit:
No drum required
Delivery of Philips PFA351 Ink Film
Octopus stock all Philips fax cartridges including Philips PFA351 ink film, so we can get your fax machine supplies to you fast.  We can supply ink films for all other Philips printers too, even some of the older models.  If you cannot find the cartridge that you need, please give us a call so that we may help you find it.
We offer free delivery of Philips ink cartridges and ink films in the Manchester area from our store. Delivery across the UK mainland is available next day if ordered before 4pm.